Improving Signage

Ann & Sandy Cross Conservation Area volunteers have been working to update signage in the area, to provide better direction for visitors and to more clearly mark our trail system. With our registration kiosk moved away from the road to our education building to create a new point of entry, a team of our volunteers have installed a series of handcrafted wooden signs to improve direction. As the area becomes busier into the spring and summer updated signs and trail maps will appear to improve hiker safety and way-finding.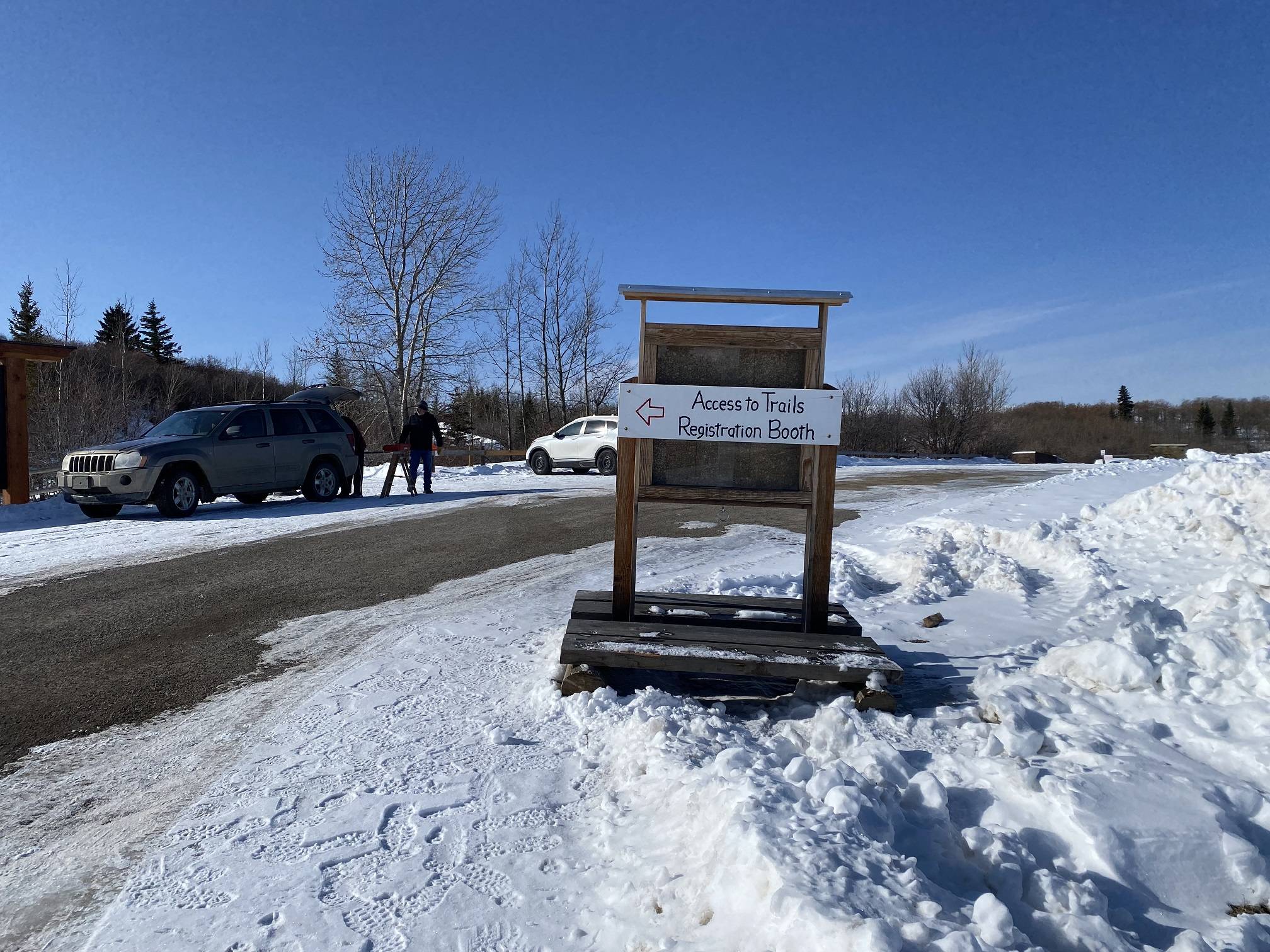 Signage directing hikers to the new location of our registration kiosk.
New Point of Entry
Hikers who have recently visited the ASCCA will notice our registration kiosk has been moved. To coincide with changes to our trail system and the opening of a new section of Fescue Trail, we have decided on a new entry point that will allow us to track visitor numbers (with an automated counter). More importantly, moving our kiosk will direct hikers away from a road accessed by vehicles. Moving forward, we encourage all visitors to enter and exit the area through our registration kiosk.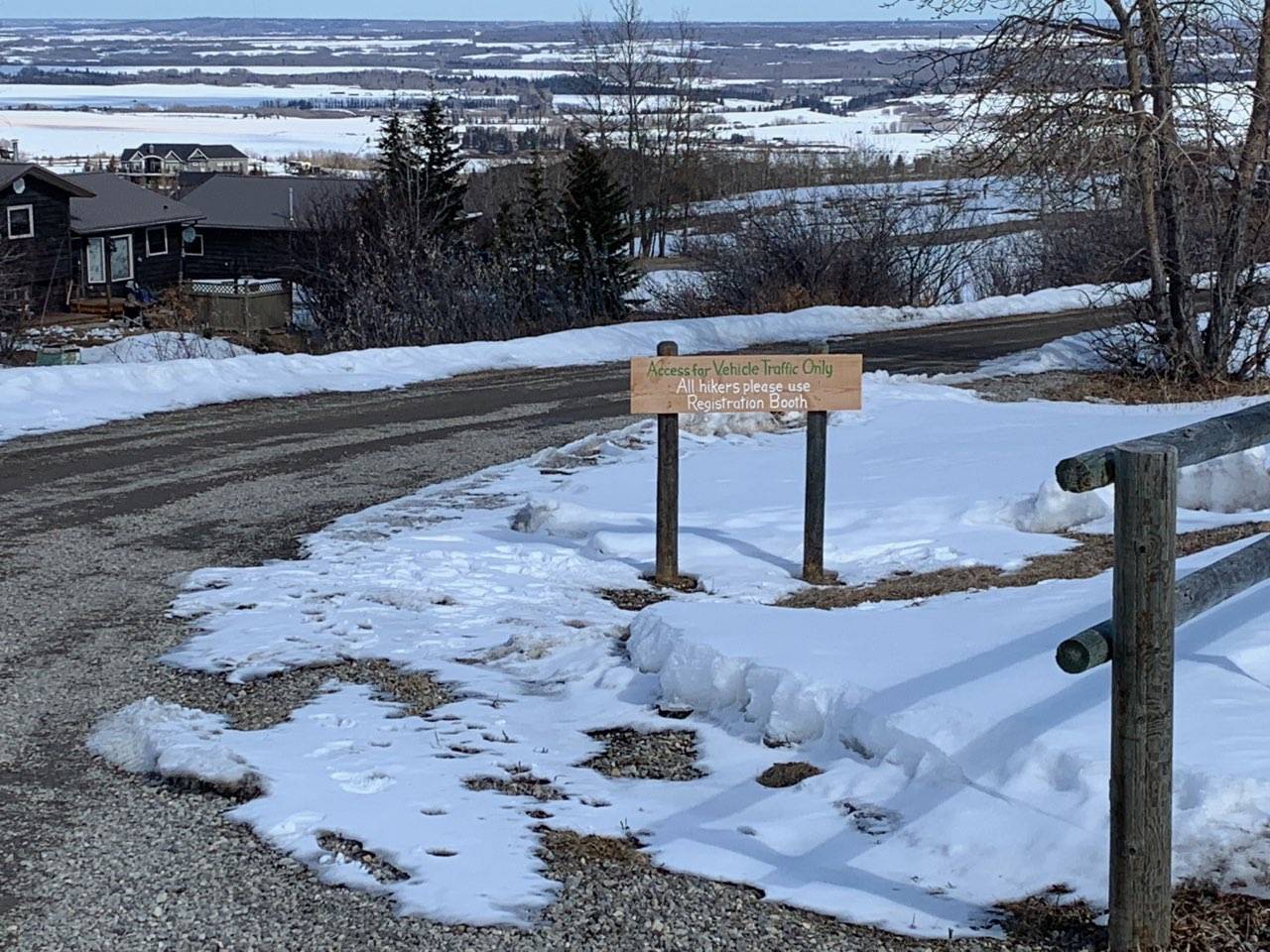 A new sign designating the road for vehicle access only.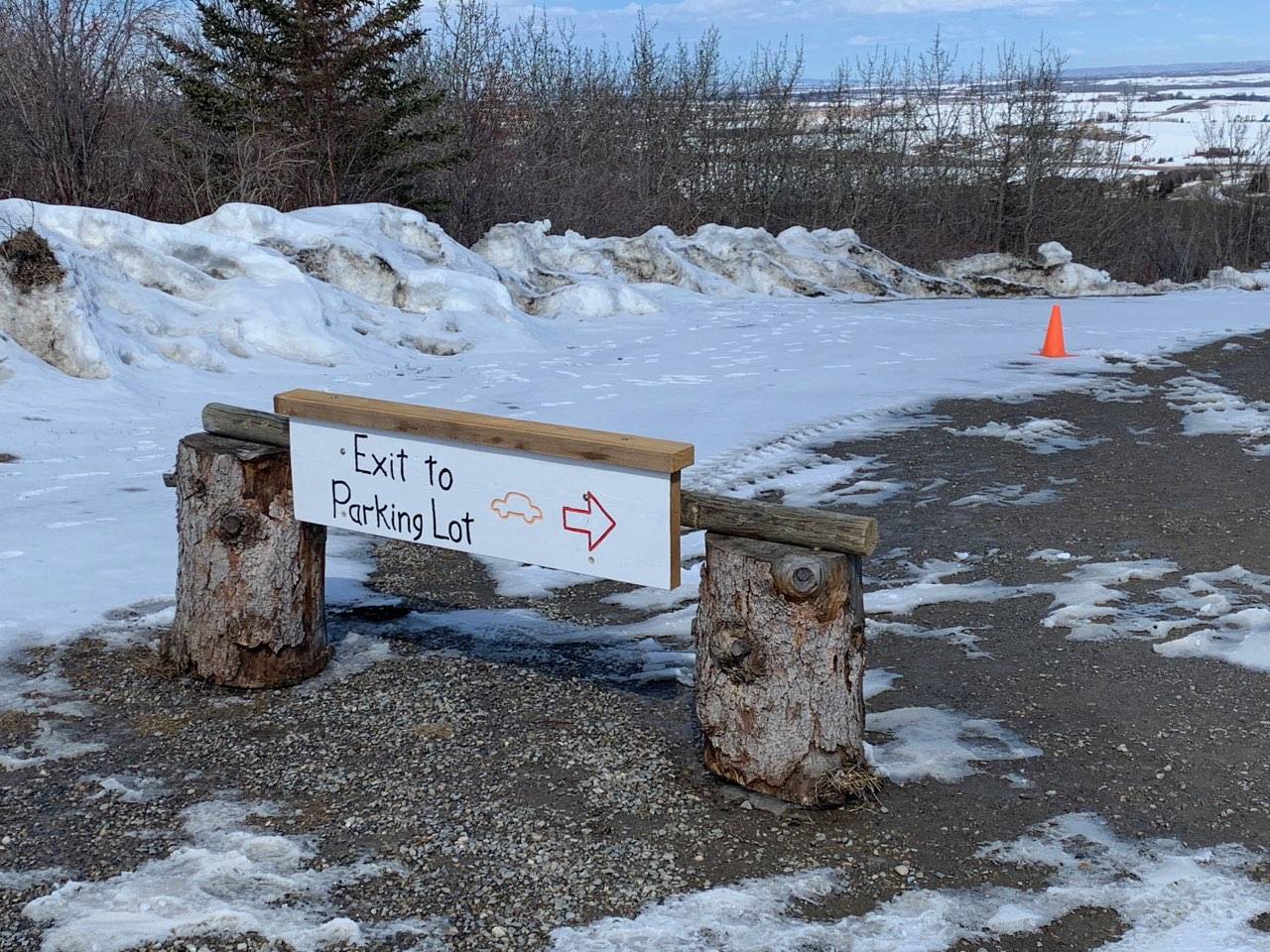 A new sign directing hikers to exit east of our building.
Trail Signs
ASCCA volunteer Gordon Rankin has led an initiative to improve way-finding along our trail system by installing signage at all trail intersections. 20 new signs will be installed this spring with the goal of improving safety and making it easier for hikers to navigate our trails. Volunteers Pierre Tremblay and Martha Clarke are also drafting our Emergency Action Plan for Trails (EAP). With these projects we envision a safer and more accessible future, where volunteers and staff are better prepared for incidents on the trail when they occur.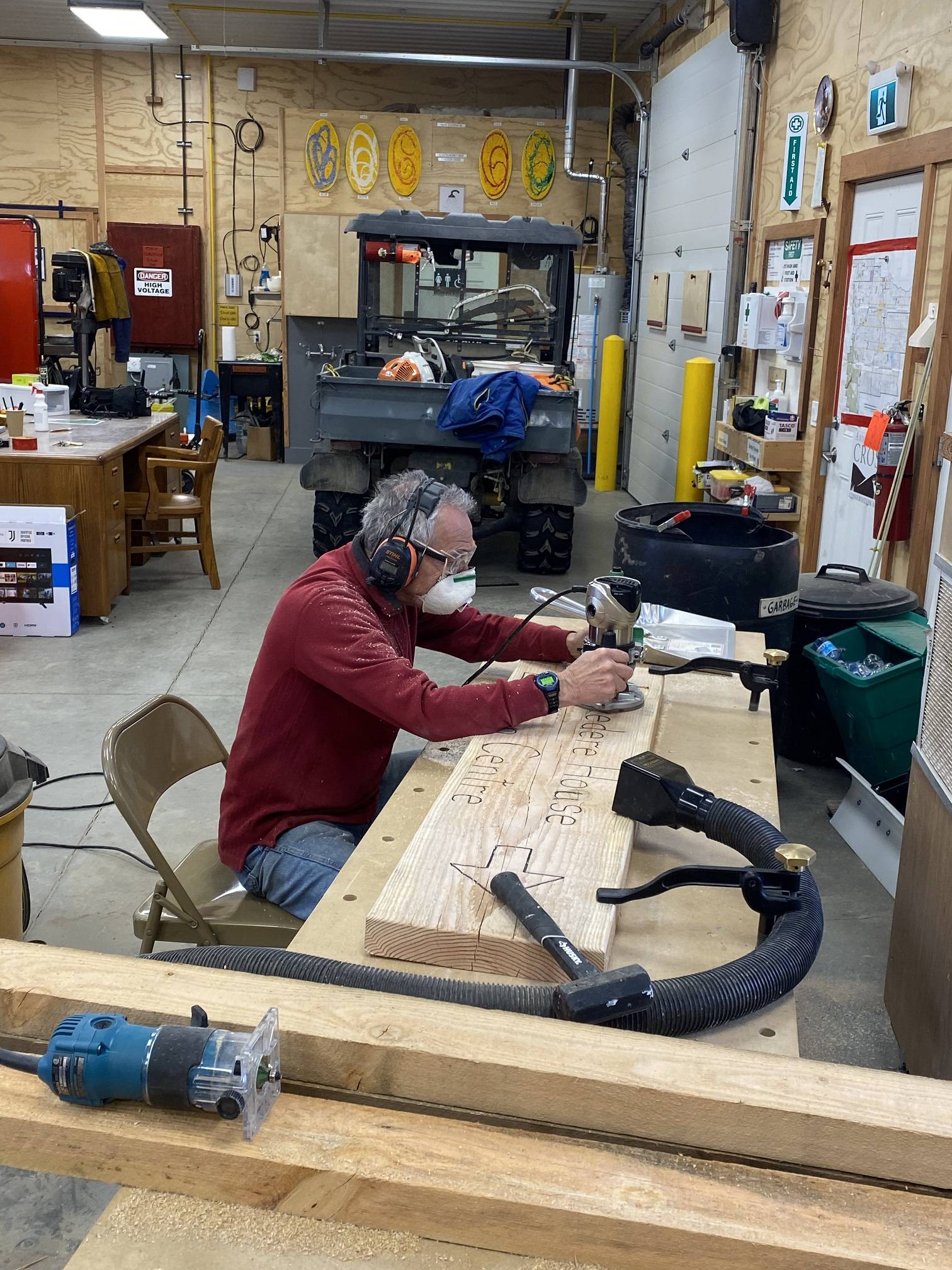 Gordon at work in the ASCCA volunteer workshop at Rothney Farm.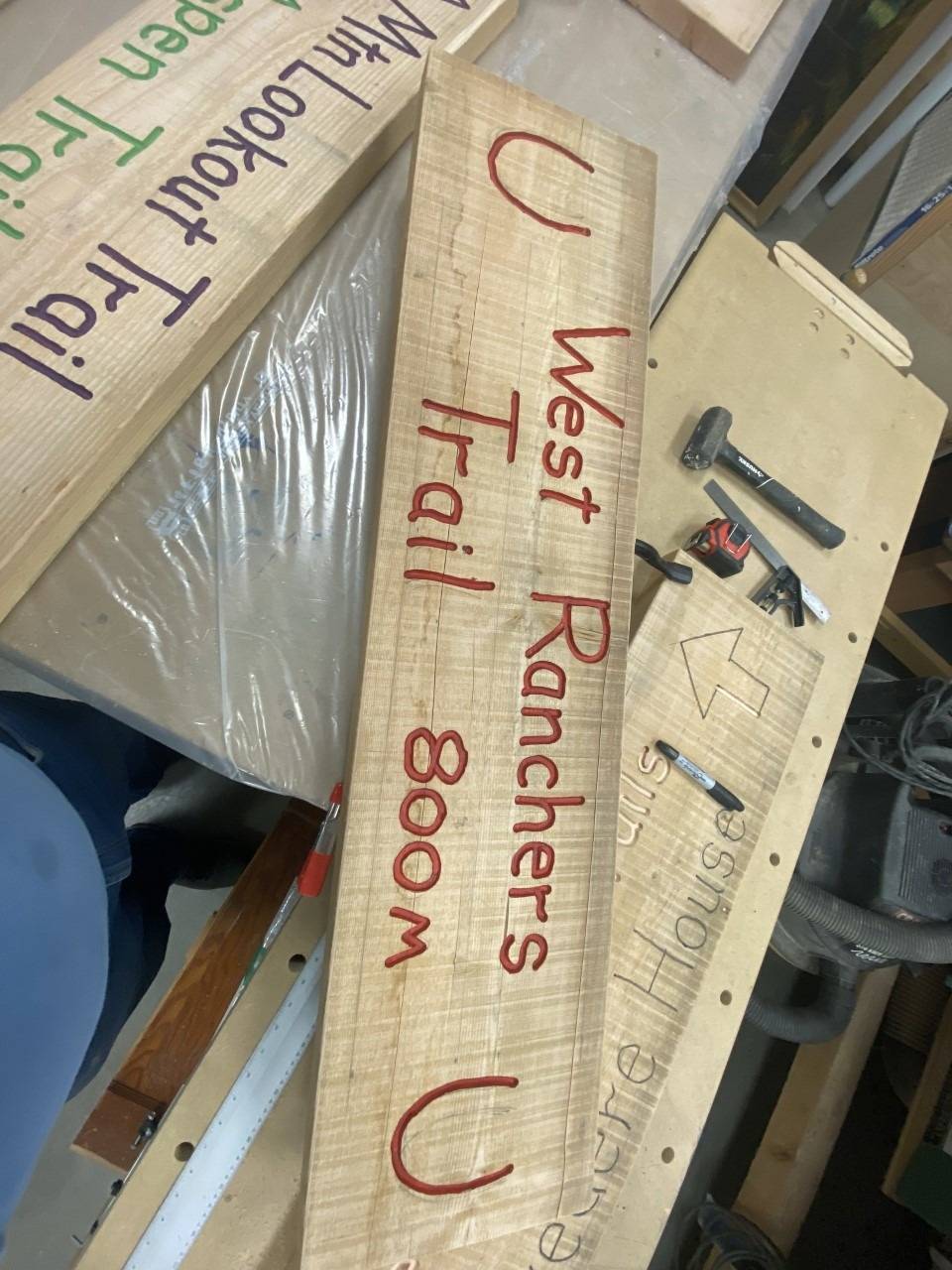 New trail signs in progress.
Questions? Concerns?
We are always open to visitor comments and concerns. If you have any feedback, please email Greg Shyba, CEO at [email protected] or call 403-931-4070.