More than a Walk in the Woods
by Ken Ouendag
I recently attended a birding walk on St. Patrick's Island in Calgary. The guides on this walk were very knowledgeable and shared a lot of factual information. Our walk around the island focused on identifying the various birds that call this place home (even if only for a few months of the year). While it was a very enjoyable experience for me, I reflected on how different their way of guiding was compared to how I guide forest therapy walks. To guide a forest therapy walk, we need to let go of our knowledge about flora and fauna so that we can help participants simply experience the forest (or other natural environments) through their senses. Forest therapy is a restorative practice that gives people a break from their everyday lives; rather than thinking about nature, we allow ourselves to simply relax and be a part of nature.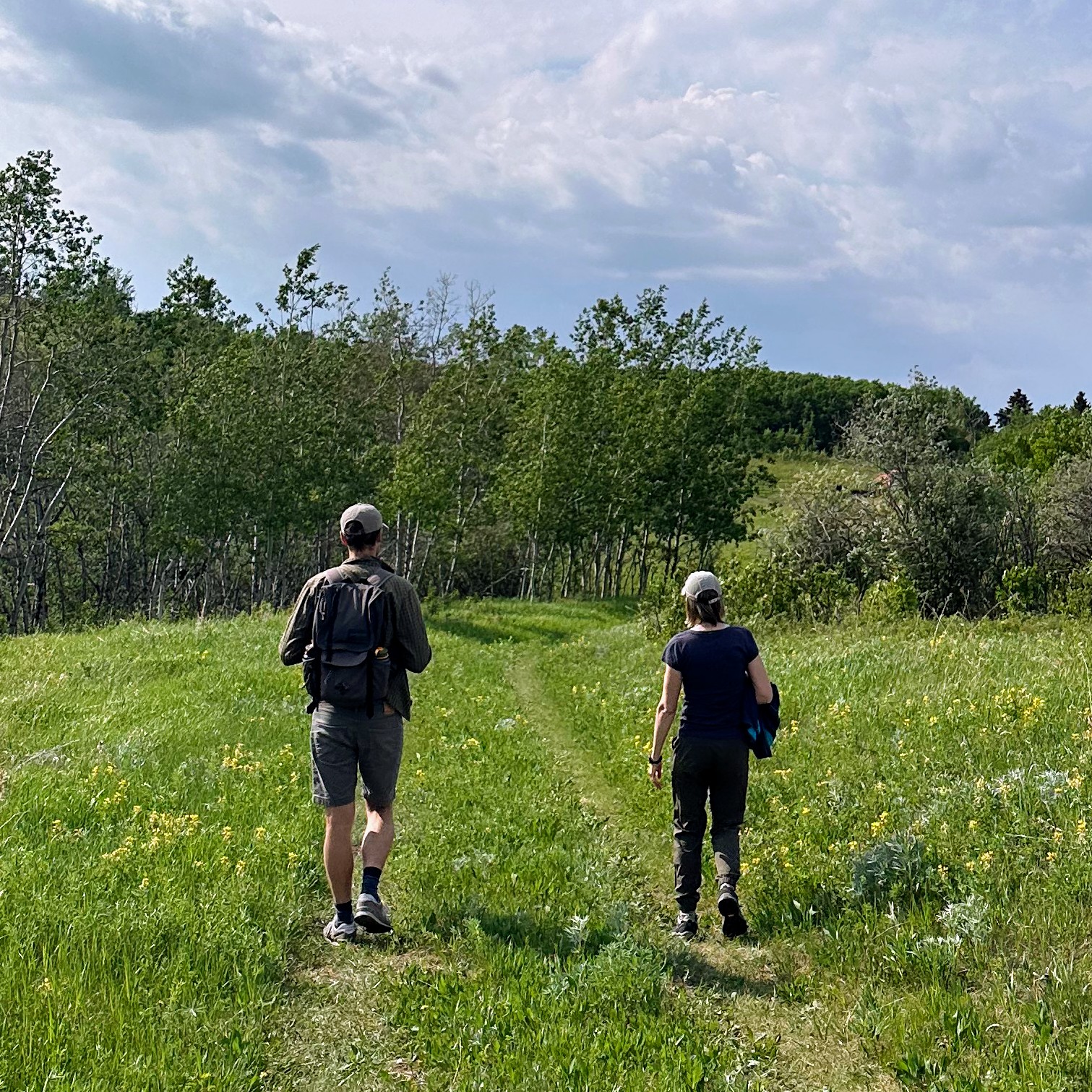 At one point during the birding walk, I found myself in a conversation about forest therapy and explaining a bit about the walks that I guide. Overhearing what we were talking about, another participant interjected and began sharing their experiences of walking in parks and argued that they couldn't possibly need a guide to forest bathe. I recall them seeming rushed and agitated that day and thinking that they might very well benefit from a forest therapy session; however, my intention that day wasn't to convince them to sign up for one of my walks. We were already on a guided walk after all. They left our conversation seeming unconvinced that forest therapy was any more than what they already did when they went off into the woods on their own.
Forest therapy is inspired by the Japanese tradition of shinrin-yoku (which literally translates to "forest bathing"). Although you don't need a bathing suit and it has nothing to do with taking a bath, it is very different from what most people are used to doing when they spend time outdoors. As a certified Forest Therapy Guide, I invite participants to interact with the natural world in ways that can open the door to the healing powers of the forest or other natural areas. To be clear, I am not a therapist and I am not attempting to offer therapy. Forest therapy was the name chosen to describe this practice that was developed by the Association of Nature and Forest Therapy (ANFT) over ten years ago. Given the abundance of research that points to the therapeutic benefits of spending time in nature, the name "forest therapy" was aptly chosen.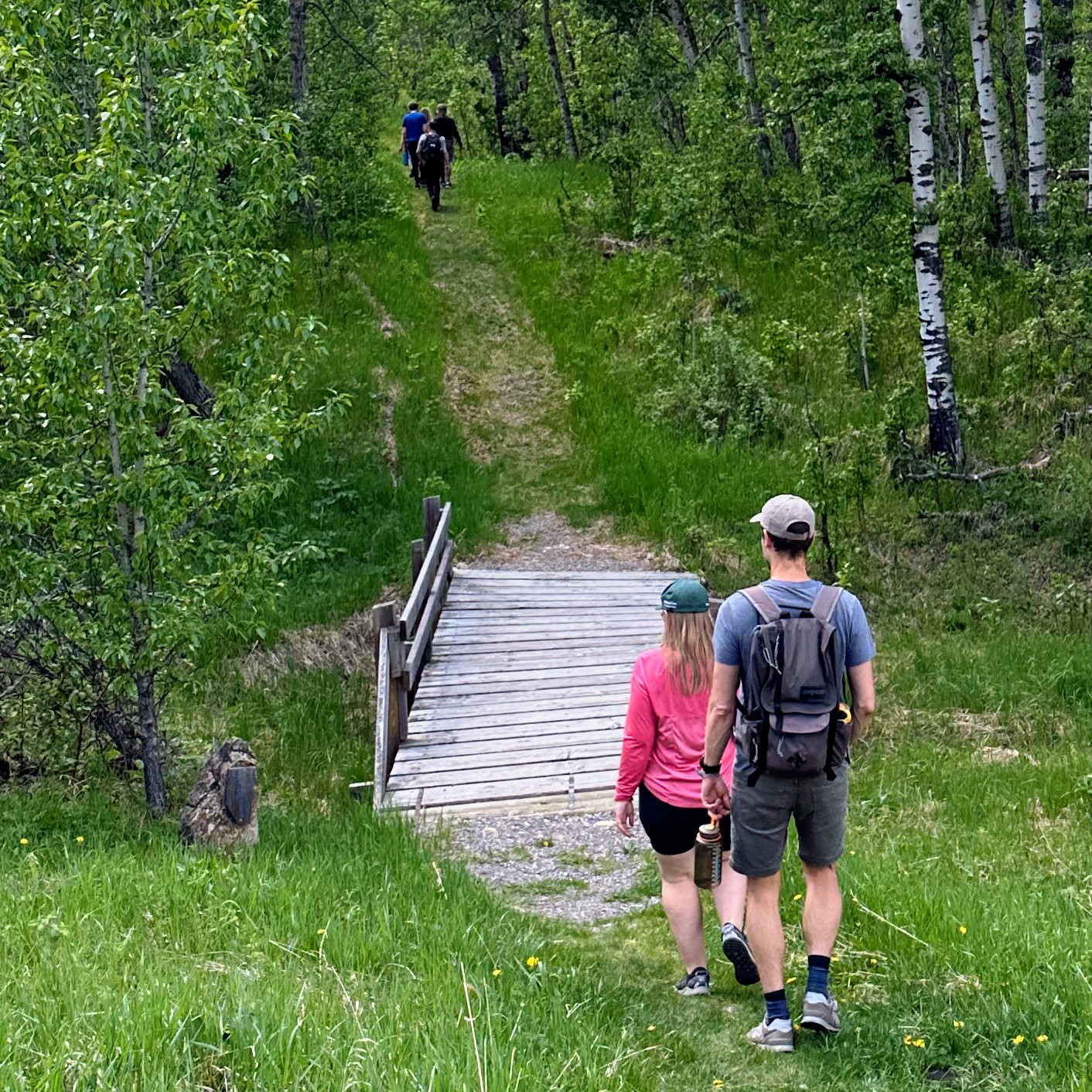 One reality of modern-day living is that so many of us lead busy lives, and it can seem difficult to find the time to simply slow down. As a guide, I literally help with that. I wear a watch and carry a phone for safety so that participants don't need to worry about the time or about their responsibilities at work, home, or online. Forest therapy prides itself on not being a physically-demanding practice, but rather one that encourages both the body and mind to relax. When we physically slow down our bodies, we typically notice that our minds follow suit.
Forest therapy has your wellness in mind. Guided by research, certified guides work with a specific intention — to open the door to the healing properties of the forest. Common feedback from forest therapy participants includes feeling "less stressed", "more grounded", "energized", "inspired", "lighter", "happier", and "connected".
Indeed, forest therapy is more than your typical walk in the woods.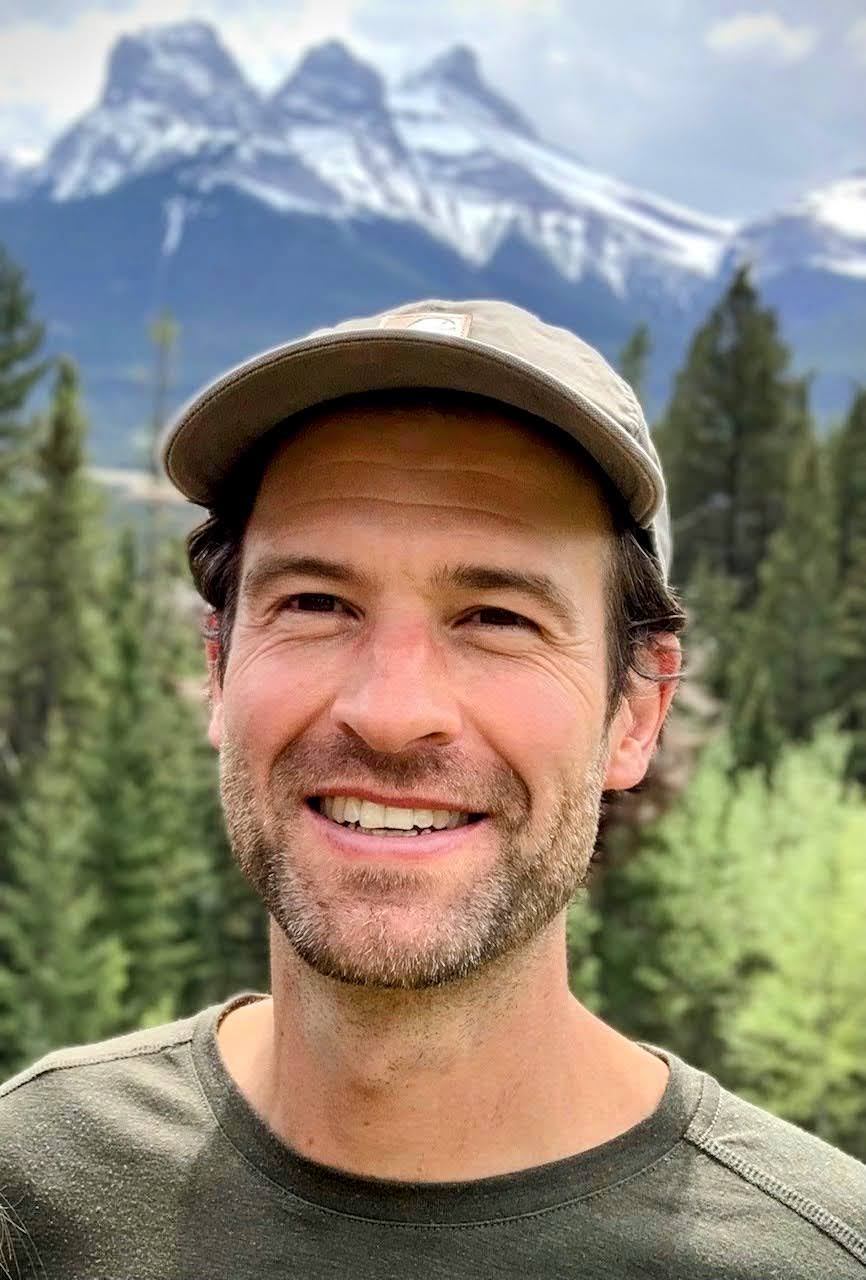 Bio for Ken Ouendag
Ken Ouendag grew up in Winnipeg and has made his way across the prairies (via Vancouver) to his new home in Calgary. He became a certified Forest Therapy Guide in 2017 with the Association of Nature and Forest Therapy (ANFT) and has been guiding private and public walks ever since. Ken has served individuals in various healthcare settings through his work in the field of recreation therapy, while advocating for people living in long-term care and hospital settings to have opportunities to spend time outside and interact with the natural world. He is currently enrolled in a Master of Arts in Counselling Psychology program and works as a mentor and trainer for the Association of Nature and Forest Therapy (ANFT).
Ken will be guiding walks at the ASCCA on the following dates:
Sunday, July 15 from 9:30-12:30
Saturday, August 12 from 10:00-1:00
Saturday, September 9 from 10:00-1:00
Saturday, October 14 from 10:00-1:00
You Might Also Be Interested In...

What is Forest Therapy?
https://medium.com/@juliannebuchler/what-is-forest-therapy-371f2dc58313?sk=62afadb9f6750bb48eac9a56180de16b
Forest Therapy Benefits
https://www.nurturingthroughnature.com/post/forest-therapy-benefits-from-the-comfort-of-your-living-room

Becoming a Forest Therapy Guide
https://medium.com/@juliannebuchler/reflections-from-a-certified-nature-nut-f820d82e4cb6?sk=2b6996f89906bcf030e989cffe63a103