Returning to our Roots
Submitted by ASCCA volunteers Gary Stedman and Andrea Fugeman-Miller to the Calgary Horticultural Society's Master Gardeners Association, detailing recent work being done near the stone circle to the SW of Belvedere House.
Introduction
The Ann & Sandy Cross Conservation Area (ASCCA) is a 4,800-acre (1942 hectare) day-use natural area located just southwest of the city of Calgary that hosts a mixture of open grasslands, trembling aspen woodlands, and white spruce.
It sits at the western edge of Alberta's Foothills Fescue Natural Subregion and along the eastern boundary of the Foothills Parkland Natural Subregion (Alberta Government, 2006). Prior to this land becoming a conservation area, it was used for farming and ranching, which resulted in introduced European grasses and forage plants taking hold, with the dominant species being Bromus inermis, Phleum pratense, and assorted invasive weeds (Goldblum, 2020).
The Project
In late 2021, the ASCCA approved the construction of a memorial rock-circle, garden beds, and pathways with the proviso that any planted areas blend into the surrounding grasslands and shrubs.
Over the past few months, students from the 2021/2022 Calgary Horticultural Society Master Gardener course have been working with Ursula Wiese, a long-time ASCCA volunteer, applying a number of strategies to reintroduce native plant species.
Target Plants
As this project is within a conservation area, there are strict guidelines around which plants are acceptable. Every plant introduced by this project must have been identified and inventoried as a native plant already growing on this land when the conservation area was first created (Masterman, 2001).
For the grasses, we need to ensure that the area remains green and growing throughout the entire season, so a mixture of warm and cool-season grasses was chosen—Festuca saximontana (Rocky Mountain Fescue), Festuca campestris (Rough Fescue), Bouteloua gracilis (Blue Gramma), and Koeleria macrantha (June grass).

Figure 2: Remediation being done in areas marked 1 through 5. Map credit: MG Rhona Cross
The Journey
The map above shows the 5 beds that this project is dealing with and the Belvedere House building (BH), which is the main education centre for the ASCCA. All of the beds contain heavy clay and suffered deep topsoil scraping during construction. In areas 1, 2 and 5, the damaged land was tilled twice to a 6-inch depth.
· Area 1, "Triangle Bed", is completely enclosed by gravel pathways and is on a slight slope towards the NE.
· Area 2, "Hill Bed", is surrounded on three sides by open grassland and low shrubs, with a steeper slope towards the NE.
· Area 3, the "South Bed", is relatively flat, open on all sides to open grassland. This is a very narrow bed that suffered extensive construction damage.
· Area 4, the "East Bed", is adjacent to the mowed grass around Belvedere House (BH) on the map) and is a high-traffic area for both school-aged children and hikers.
· Area 5, the "Lone Rock Bed", is a steeply sloped area facing south that abuts the concrete sidewalk and entrance to BH.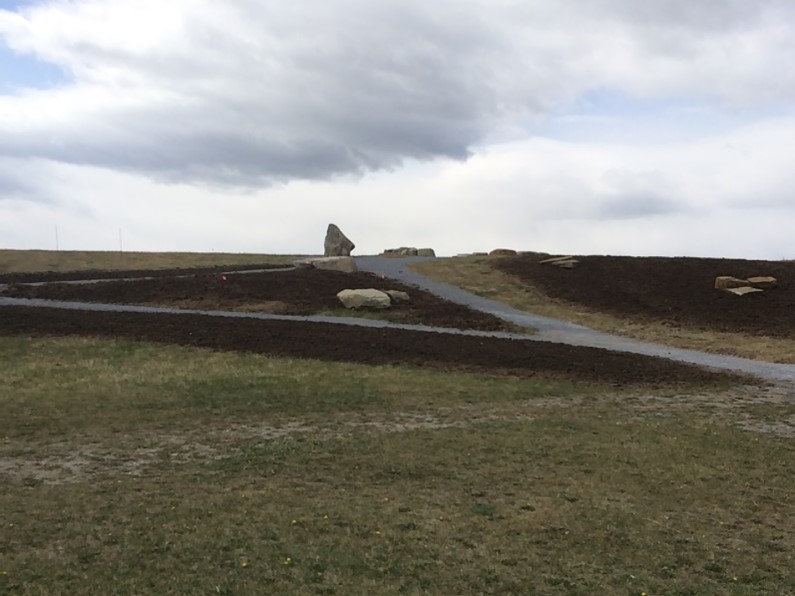 Figure 1: The project area, showing Beds 1 through 4, looking west from BH.
For each of these five areas, we adopted a different strategy to see which one would give us the best chance of success.
· In Area 1, we used solarization to eliminate existing weeds and non-native plant growth before doing any seeding.
· Area 2 was split into two – the competition approach on the slope to see if rapid growth along with extensive watering of the native grasses was enough to reduce the non-native spread. The flat area was solarized to eliminate undesirable species.
· Areas 3 and 4 were left to revert to the grasslands that abut them. Given the traffic patterns, construction damage, and how much exposure they had to the existing grass, this was the easiest path forward. Populus tremuloides, Rosa arkansana, Dasiphora fruticosa, and assorted wildflowers have been introduced for additional colour and visual appeal.
· In Area 5, seeding of the native grasses combined with selective hand-weeding, spraying with a concentrated vinegar weedkiller, and watering only until germination was the approach chosen.
So, what did we find?
Area 1 has had its plastic lifted and the grass seed applied. We expect germination and rapid growth, in the spring, which will help with competition against the weed seeds and remaining non-native grasses.
The northeast-facing slope portion of Area 2 has done very well. The native grasses in this bed were able to germinate and grow very quickly in the moist environment.
Area 3 is not showing signs of the field grass moving back in. It remains fallow, except for weed seeds that have blown into the narrow area. The topsoil in this bed was severely damaged by the construction, and the remaining soil is hard and very shallow. The wildflower seeds recently applied to this bed are dormant, and we believe they will germinate in the spring of 2023.
As expected, Area 4 has had the surrounding grass and weeds start to move back in, and this bed is well on its way to becoming part of the existing grassy area around BH.
Area 5 has also done well. The native grasses have managed to survive and are coming in better than expected. The non-native species are suffering from the intermittent spraying of the vinegar solution and are not spreading back into this bed.
Next Steps
This project is far from finished. In the spring, we will be able to see how well the native grasses were able to withstand the winter and whether they will emerge strong enough to fight off the non-native plants that surround them. We also need to determine how to manage the fire risk of these new beds and what mowing frequency is appropriate.
We will remove the remaining plastic from the flat region of Area 2, plant the desired grass seed, and see if the extended solarization period has resulted in a further reduction in the existing weed and non-native plant growth.
Thanks
The master gardener students want to thank Ursula and the management of the ASCCA for inviting us to participate in this project. We continue to learn about how native species behave in an environment of European grasses and forage plants and look forward to continuing into 2023.
If you would like further information on this project or to volunteer for other projects at ASCCA, please send an email to Anna Aldridge, ASCCA Programs Director, at [email protected]
Works Cited
Alberta Government. (2006, January 1). Natural Regions and Sub-Regions of Alberta. Retrieved from Open Government Publications: https://open.alberta.ca/publications/0778545725
Goldblum, D. D. (2020). Historic and Recent Vegetation Change at the Ann & Sandy Cross Conservation Area. Calgary: University of Calgary.
Masterman, B. (2001). Paradise Preserved: The Ann and Sandy Cross Conservation Area. Calgary: Bayeux Arts.
Submitted by
· MG Andrea Fugeman-Millar
· MG Gary Stedman